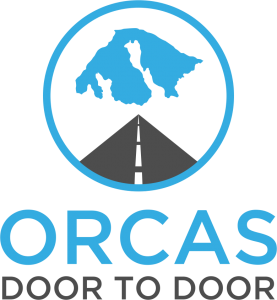 Have you ever thought about what would happen if driving yourself around the Island is no longer an option?
How would you continue to maintain your independence so that you could continue with your daily routines?
Who would you turn to for assistance? People often look to friends or relatives to assist with transportation – this may be a good option for you, but it is not always the most convenient for you or for them.
The Orcas Door to Door service is designed to meet the needs of non-driving, homebound older adults and adults with disabilities on Orcas Island. The program is available to qualified riders who need door-to-door assistance to access essential services and social events in order to remain healthy and active within our community.
Orcas Door to Door is now enrolling members, accepting volunteer drivers and providing rides.
I'm interested in receiving rides
I'm interested in providing rides